Breakfast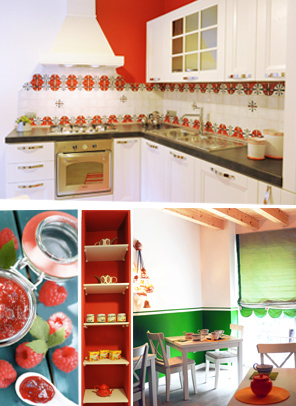 The breakfast room is large and bright, is entirely at your disposal. Every morning you will find the tables set with everything you need to start your day.
In the kitchen every guest is completely free to choose their own breakfast: you can prepare hot drinks (coffee, milk, tea, herbal tea) and accompany them with the foods that you like the most, chosen from a wide assortment of cookies, biscuits, fresh bread, jams , cereal, yogurt, fresh fruit, cold meats and cheeses. In addition, guests can enjoy the apple juice produced from the fruits of the orchard of family and fine teas of The Way of Tea.
* Special needs or food allergies must be reported prior to arrival at the B & B La Teiera.